SOLIDARITAS: What and Why
Programs and development plans in Indonesia, both initiated by government and non government agencies, domestic and foreign, grew and developed rapidly during the past few years. Such programs are designed to encourage the birth and the process of transformation of society towards a more prosperous life, fair, open, and democratic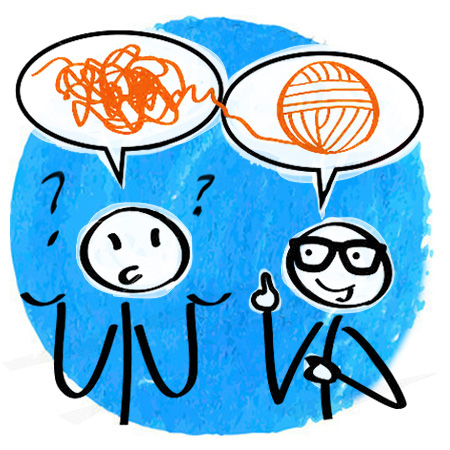 In practice we observed that not all development programs run smoothly achieve the goals that have been planned. Most successful program, but not least also a program that failed, misdirected, or stalled in the middle of the road. One source of the failure of the development program is the strong tendency of planners and development practitioners to use a single-round approach, technocratic, definitely and completely unpredictable. The design programs they develop tend to be unable to accommodate the changes and dynamics of social problems are increasingly complex.
SOLIDARITAS believes that the program planners should take the road of development and new approaches to handle the speed and complexity of these issues. Development plans should be able to accommodate the change, flexible, and adaptable.
But continuous improvement to the direction and quality of the program requires a number of prerequisites, which are:
Development planners willingness to develop the spirit of learning and continuous improvement to executable programs, so as to find new ways more adaptive to the context and the problem to be solved;
Availability of data, information, and credible evidence that can be used as the basis for development planning that can rapidly turn innovations or solutions or find new, more effective and efficient.
As the name implies, SOLIDARITAS which is an acronym of the SOLusi, Informasi, DAta, Riset, Inovasi, dan kualiTAS, we work with the the spirit of learning for continuous improvement and quality improvement programs, as well as providing accurate data and information generated through the research process and innovation so as to provide creative solutions of the problems of development. SOLIDARITAS was established to serve the institutions planners and initiators of the development, both government and non-government, at home and abroad, on the need for quality and credible data and information of develoment. Because it was built through a process of rigorous research and innovation, the data and information generated by SOLIDARITAS expected to provide real solutions, not just a reference mute or statistics numbers.
SOLIDARITAS also mean togetherness, engagement and strong attachment. This is the principle of our work in serving the development partners. Not only through the strong research, data and information that we produce are always strived built based on the needs, intense collaboration and active involvement of the partners. SOLIDARITAS believe the most effective solution can only be built through a common understanding with the planners and perpetrators of development itself.
Further Information
SOLIDARITAS views on the role of program management, monitoring and evaluation, the position of research and innovation, and support accurate information for the development of the quality of our development program describes in the "theory of change" which is diagrammatically illustrated as follows: